Articles of Home (Excerpt)
2021
HD Film, CGI
10 minutes
Awarded film commission by Image Behaviour at ICA London, 2021
Film '
Articles of Home'
is a commission by ICA London for
Image Behaviour
, which is an annual convening dedicated to experiments in artists' moving image.
'Articles of Home'
narrates migration experience as told through a relationship with objects and places; in this case things left behind by the artist's mother when she migrated to Britain. She hides her precious belongings in her cooking pot, burying them in the ground, a promise of return to reclaim them. His mother's home village in Kashmir, Pakistan, is submerged underwater for part of the year because of the new water Mangla dam. During the dry season, the land is available for farming. '
Articles of Home'
explores what happens when this space can only be accessed temporarily, just as a recollection of memories. Ishaq deploys computer-generated graphics to reimagine the flooding village and uses photographs as a reference and memory landscape.
ICA Artist Profile
https://www.ica.art/films/image-behaviour-2022/articles-of-home
Read the interview
Image Behaviour
https://ica.art/films/image-behaviour-2022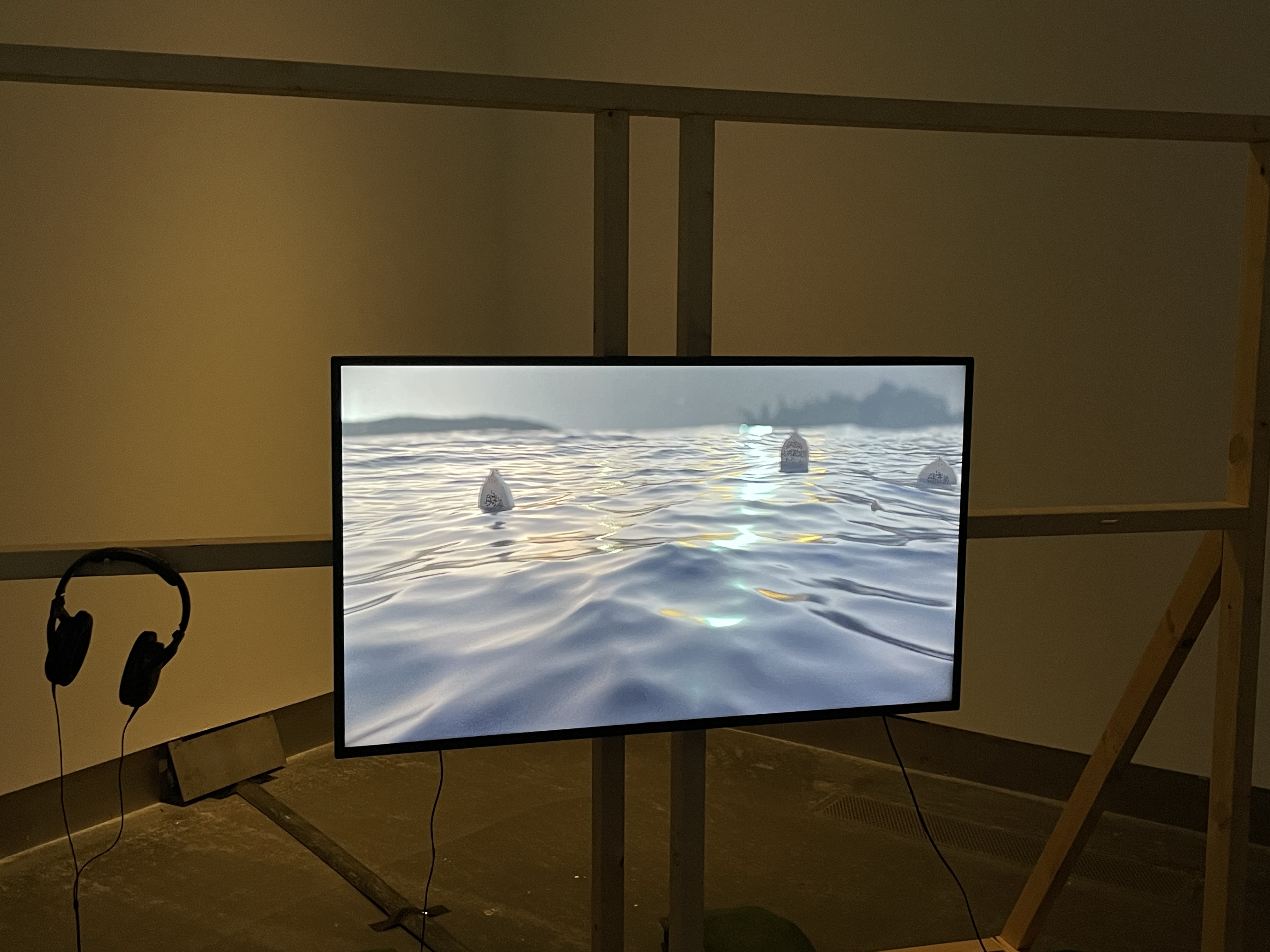 Articles of Home Exhibition, Reid Gallery, Glasgow 2023